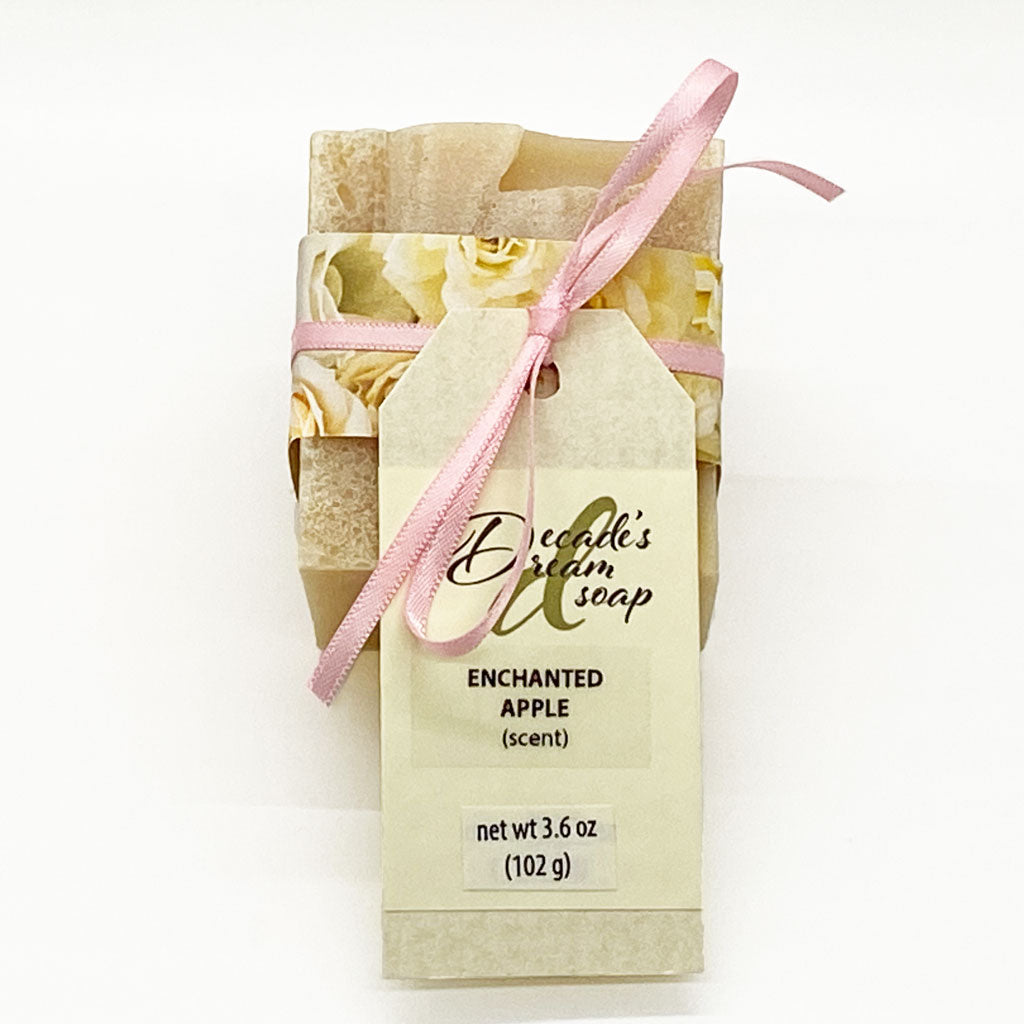 Enchanted Apple Soap
Picture yourself standing in an orchard, taking in the aroma of ripe apples. This scent is reminiscent of apple picking on a beautiful autumn day and the magic of the experience.
Net wt. of each bar is 3.0 oz or greater.
INGREDIENTS: Water, Olive Oil, Coconut Oil, Palm Kernel Oil, Avocado Oil, Sodium Hydroxide, Apricot Kernel Oil, Fragrance,  Mica, Titanium Dioxide, and Iron Oxide.