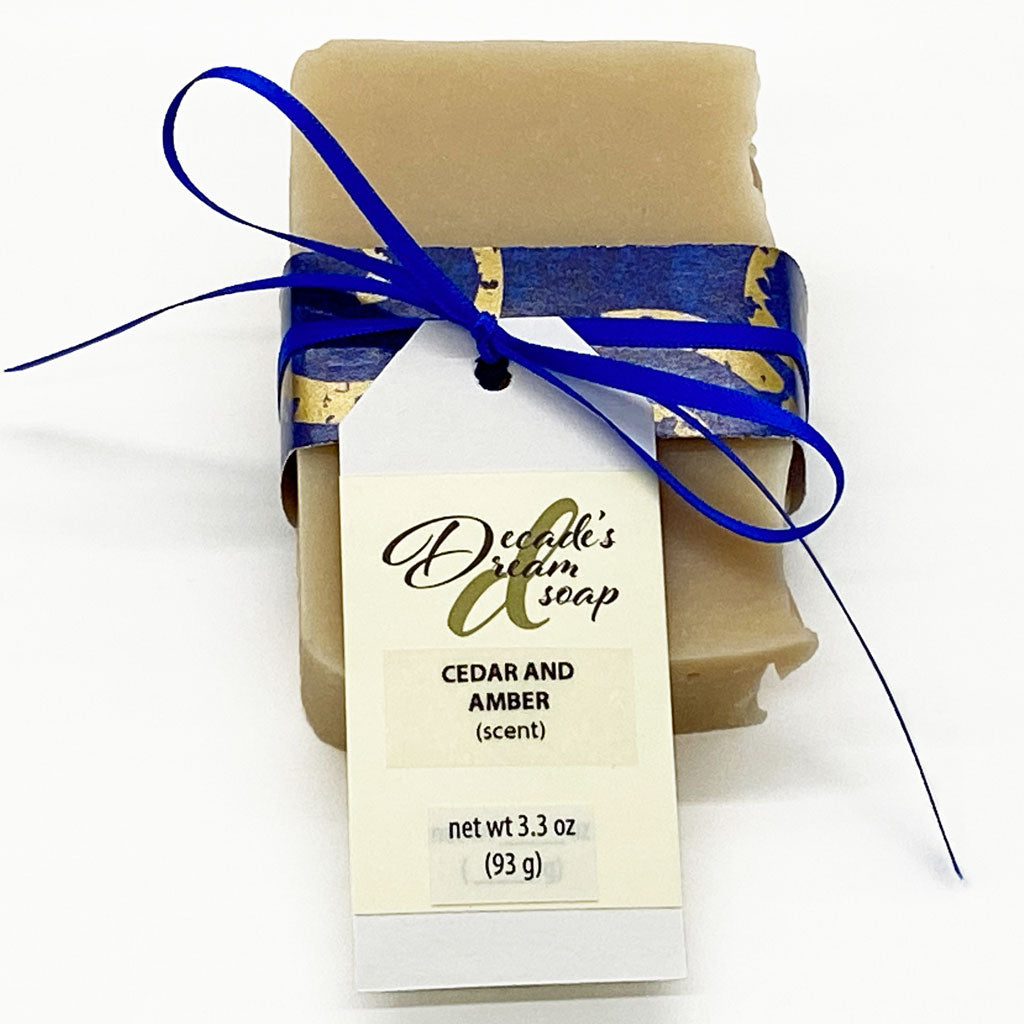 Cedar and Amber Soap
Imagine hiking through the woods and inhaling the fresh scent of the forest. Ah, cedar and pine. With a touch of cinnamon and cloves, this soap provides a rich and refreshing woodsy aroma.
Net wt. of each bar is 3.0 oz or greater.
INGREDIENTS: Water, Olive Oil, Coconut Oil, Palm Kernel Oil, Avocado Oil, Sodium Hydroxide, Apricot Kernel Oil, and Fragrance.